Hi all…
I love storage but the problem is, I have a small house and I can't afford what I want, so I settled for 4 Bay Nas.
This is what I want… But no justification for it whatsoever…..and I can't afford it….and I don't need it.  But it would definitely keep the basement warm in the winter.
Instead, back around 2015, I bought myself a QNAP TS-451P+ with 4x 3TB drives….then later i updated to 4x 4TB drives and its been solid and working great!.
Click here to see the datasheet
However, in the last few months, I have noticed that its poor little ARM processor is having problems keeping up with the increased demand I have put on it.
Virtualization, Constant backups running from my macs, and video streaming all take its toll so I decided to upgrade!
Enter the QNAP TS-451+. 
Click here to see the datasheet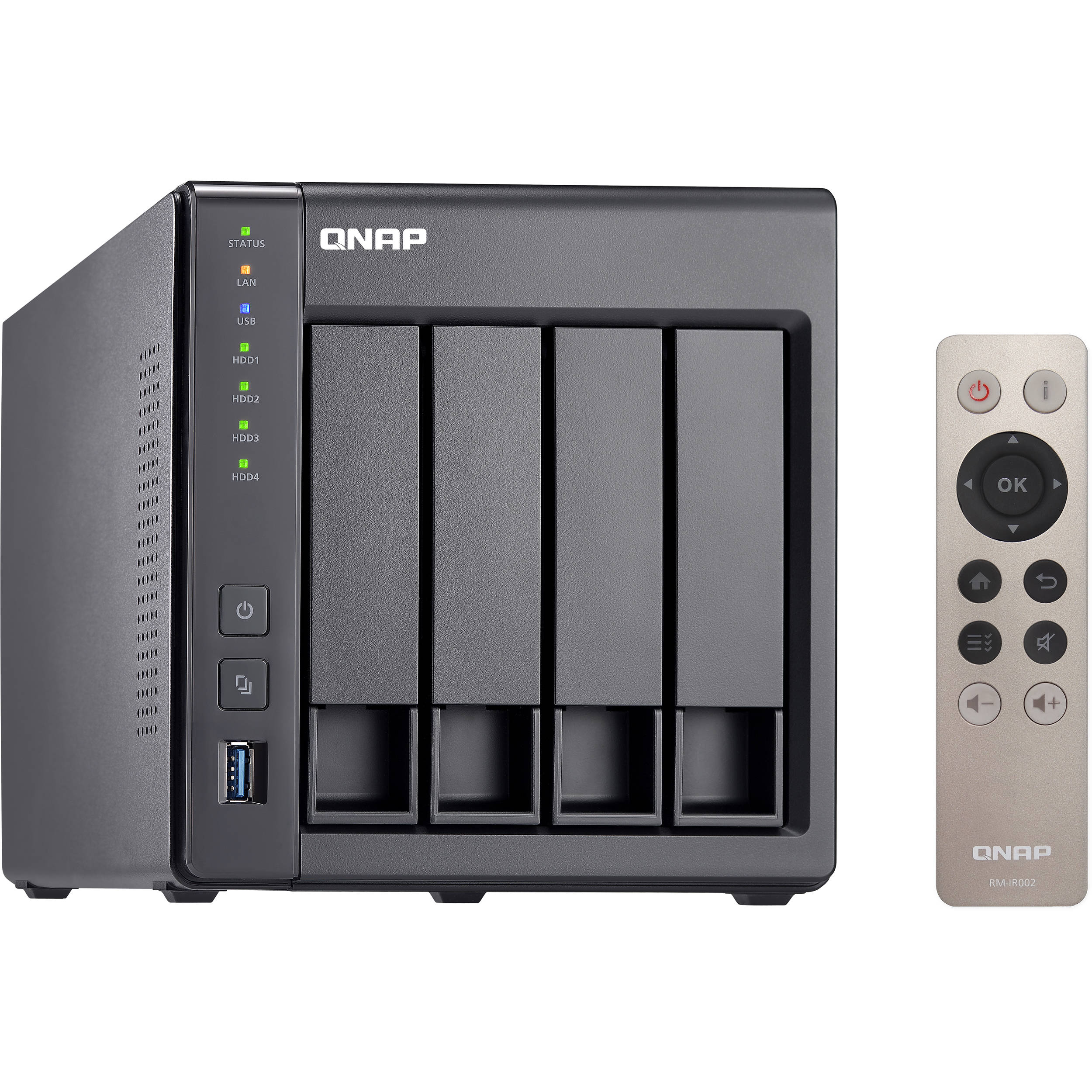 Quad-core Intel® Celeron® 2.0GHz Proccesor ( burst up to 2.42GHz)
4-Bay Turbo NAS
Dual GbE LAN ports
x 2 SATA 6Gb/s 2.5″/3.5″ QNAP expansion units 2GB/8GB DDR3L up to 8GB RAM
Up to 204 MB/s encryption
Virtualization Station
Container station
Use your Turbo NAS as a PC
High-performance Quad-Core NAS with scalability, graphics, and video transcoding
Centralize your file storage, sharing and backup with 200MB/s+ performance
Snapshot function for multiple recovery points and incremental replication for disaster recovery
Operate multiple virtual machines as well as download containerized apps
Play videos with multi-channel audio pass-through via HDMI or transcode videos on the-fly or offline
Etc…..much much more.
I miss having the display on the front but its got pretty flashing LED's so it ok….
I will keep the old TS-419P+ kicking around since it still works as a storage server and really works well as long as I don't overload it.
–sam